Comment faire avancer le Développement Durable dans les Business Schools? Une histoire entre France et Benelux.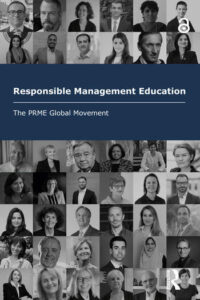 PRME Chapter France-Benelux, History and future perspectives
This chapter presents the France Benelux Chapter, covering its foundation in 2017, actions and achievements, governance and funding challenges and future perspectives. Today over fifty schools in France, Belgium, the Netherlands and Luxembourg engage in regional sustainability challenges, while assessing their own CSR efforts, and sharing and developing common resources. The annual conference provides an opportunity to share best practices on impact on society, educational collaboration, creating sustainable mindsets, strategic management and implementation. Research collaboration aims at generating insights through scientific publications and developing useful tools for regional stakeholders, such as a regional SDG Barometer. Prioritised education collaboration projects include developing a sustainability mindset and skills test for the existing Sulitest for signatory schools and regional stakeholders, and designing and delivering gender bias awareness workshops for faculty and staff of signatory schools. Outreach takes the shape of working closely with regional representatives of UN Global Compact and the corporate world, and stakeholder engagement by way of fostering dialogue with and between Deans. The governance structure of the France-Benelux chapter draws from best practices of other PRME chapters. Future perspectives include documenting best practices, developing new projects for collaborating in funding calls and developing Chapter research and educational projects with other SDG-related organisations.
This article was published in "Responsible Management Education, the PRME Global Movement" by Mette Morsing.
For more information, please visit the following link:
https://www.taylorfrancis.com/chapters/oa-edit/10.4324/9781003186311-14/prme-chapter-france-benelux-emma-avetisyan-kim-ceulemans-krista-finstad-milion-eva-geluk-hermina-kooyman-mirjam-minderman?context=ubx&refId=70be7599-6ef7-444e-8d10-97fb222792f8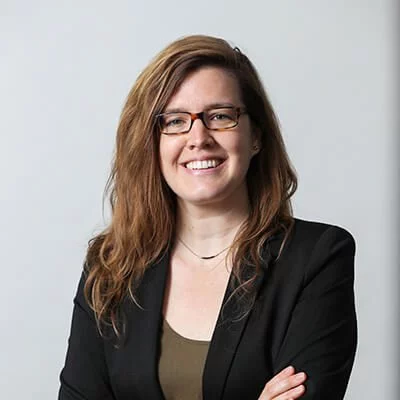 Kim Ceulemans, professeure associée, Dr
Emma Avetisyan, Audencia Business School
Krista Finstad-Milion, ICN Business School
Eva Geluk, Antwerp Management School
Hermina Kooyman, Maastricht School of Management
Mirjam Minderman, TIAS School for Business and Society