Comment les cultures indigènes peuvent-elles contribuer à résoudre les problèmes complexes auxquels nous sommes confrontés ?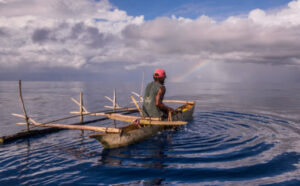 Let's have a look at the social and environmental accounting in the Pacific region.
The Pacific region is a vast geographical area made up of a great number of sovereign nations and cultures, with a shared connection to the ocean. This means the social and environmental impacts of climate change are particularly acute in this region and there is an urgency to address them.
Furthermore, it is of utmost importance to recognize the – still ongoing – history of imperialism and colo­nialism in the region and its effect on environmental accounting and reporting. For example, sustainability, in its relation to social and environmental issues, has been defined and imposed on the Indigenous populations from above, despite their lenghty cultural history with such concepts.
What about the potential of indigenous perspectives ?
From an overview of existing social and environmental accounting research in the Pacific region, the authors surface Indigenous perspectives that have largely been marginalized and ignored, but which hold the potential to (re)build a better world.
Social and envir­onmental concerns like climate change, ocean acidification, social upheaval, biodiver­sity collapse are not future problems in the Pacific region, they are having very real impacts today.
Stop, look and listen to communities of interest who are experiencing these lived realities, and who may hold solutions to them.
There are solutions emerging from Indigenous communities, whose novel experiences can provide alternative solutions, and imagine alternative futures, as we face these looming crises.
Embracing indigenous perspectives from below to confront these global issues is an empowering approach that can enable the development of alternative solutions to the wicked problems of the world.

Conclusion
Researchers suggest that embracing research practices led from below with support from above can result in alternative perspectives of envir­onmental accounting and reporting that are grounded in community and Indigenous thought.
By supporting the affected communities that determine the research needs within their own perspectives, researchers can address fundamental shortcoming in their research regarding the way in which they define the problem, methods, empirics and theory.
We are running out of time to address the climate and protect many of the island nations of the Pacific region. If researchers don't just want to 'rearrange deckchairs on the Titanic', but would rather steer clear of the iceberg, they cannot only base their work on generic, imposed measures of performance. They should instead co- constructed alternatives to environmental accounting and reporting with local communities.
Instead of pushing towards more homogeneity, there is a need for heterogeneity that surfaces the needs, aspirations, knowledge and common sense of local communities.
This chapter was published in Bebbington, J., Larrinaga, C., O'Dwyer, B., & Thomson, I. (Eds.). (2021). Routledge Handbook of Environmental Accounting. London: Routledge.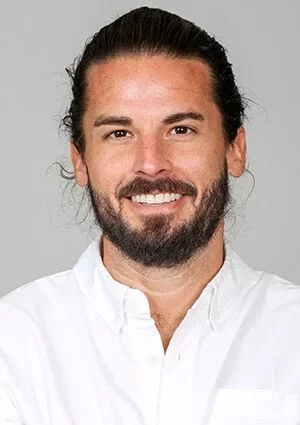 Matthew Sorola, professeur assistant, Dr
Matthew Scobie, University of Canterbury
Glenn Finau, University of Tasmania